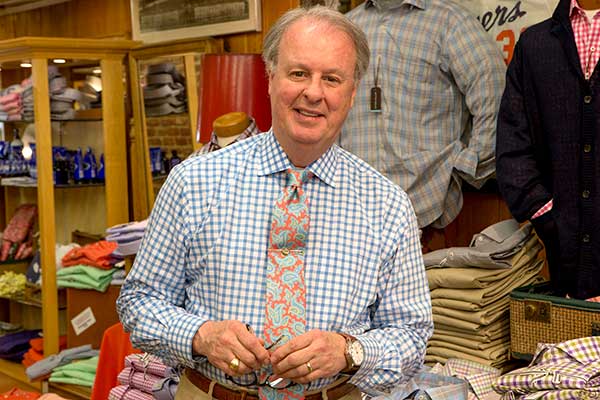 Over 50 Years in business in Clemson, SC
Some things don't just get older, they get better, and M.H. Frank Ltd. is a prime example.
This year, we are celebrating our 50th year in Clemson. We are proud of what our store has to offer for its customers - not only when it comes to clothing, but also the services that we provide. We offer every service there is including free gift wrapping and free alterations.
Our store features popular clothing lines including Peter Millar, Thomas Dean, Southern Tide, Barbour, Smathers & Branson, Hart Schaffner & Marx, and many more. Though offering the best of the best when it comes to clothing lines, providing quality customer service is even more important.